US President Joe Biden on Wednesday, October 20, expressed concern over China's hypersonic missiles. Just a few days ago, there were reports in the media that China had tested a hypersonic glide vehicle equipped with nuclear weapons.
According to a report in the leading newspaper Financial Times, the test, which took place in August, launched the nuclear-capable rocket, which orbited the Earth almost.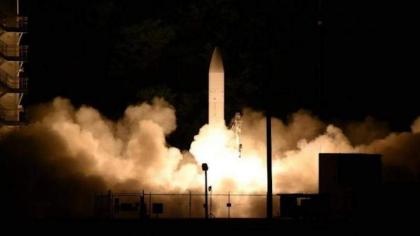 The experiment has also shocked US intelligence. In this regard, when journalists asked Joe Biden if he was concerned about the news of China's hypersonic missiles? So he said, "Yes.
Hypersonic weapons hit the upper part of the atmosphere at a speed of about 6200 km per hour. That is, their speed is more than five times the speed of sound.
The Financial Times reported late last week that the rocket circled the entire globe during spaceflight, but failed to reach its intended target. But the Chinese Defense Ministry has denied the report.
The United States and its allies are also accelerating their development of hypersonic weapons, in order to compete with potential opponents such as China and Russia. Earlier this week, US Senator Angus King said, "Hypersonic weapons are strategic game changers that have the potential to undermine strategic stability fundamentally, as we know it." He added: "The United States cannot lag behind in this development. We keep an eye on our competitors' progress and it cannot be left empty-handed.
US Ambassador-designate to China
President Joe Biden recently nominated his favourite ambassador to China, who told members of Congress before final approval that China's stance on Taiwan was "aggressive."
Nicholas Burns specifically condemned the recent Chinese warplanes flying over Taiwan's air defense zone, calling the missions "objectionable."
On the issue of Taiwan, Nicholas Burns said, "Ultimately, we cannot trust China. Our responsibility is to make Taiwan a tough nut that can't be broken. "