Ed Sheeran
Music has always been a medium for sharing stories and ideas. That's still true in some of today's popular music, like Ed Sheeran's storytelling of his life experiences through his song's and in Drake's hit song God's Plan. Some pop hits in the current market are strictly musical entertainment with lighthearted lyrics. Not a lot of deep thought required; it's just part of the escape into the music and vibe of the song. That's sometimes the beauty of a nice summertime track. First Class by Jack Harlow comes to mind.
However, message can make a song. A catalog of song's with messages performed with emotion has been the ticket for the pop star Shannon (whose full name is Shannon Burchett). His hit single Nirvana from the album Lucky continues to attract devoted fans. Following the now familiar path that Justin Bieber pioneered in coming to fame in the music business by covers promoted on social media, this teenage singer from Dallas seems to have the added knack for writing catchy pop tunes that also have profound messages.
His new album includes tracks that are good examples of song's that entertain listeners with music while conveying a serious theme. The song Alright is one of the singles released from his album Lucky. The song is entertaining melodically, but also has a message for listeners. These current times are obviously quite difficult for many people in the world. The pandemic, food shortages and war have created very hard times for millions of people. The lyrics of Alright are a very direct and straightforward message of hope for listeners. The lyrics, "It'll be alright, in time…", is sung repeatedly in the chorus almost as a mantra or chant. Shannon has the vocal range to sing the lyrical hook through various octaves, which is a bit hypnotic. Interestingly, the song's inclusion on so many playlists on streaming platforms like SoundCloud and Spotify suggests that the song has been played repeatedly by individual listeners multiple times after it was released as a single. Maybe his fans just like the music, or maybe they want to hear the message repeated.
As part of the retro trend that has had some traction in recent years, song's like Nirvana and Alright are crossover tracks that have appeal in a number of genre. With these tracks, Shannon is producing song's well beyond his years, which can likely be attributed to his beginning training on the piano and guitar at age five.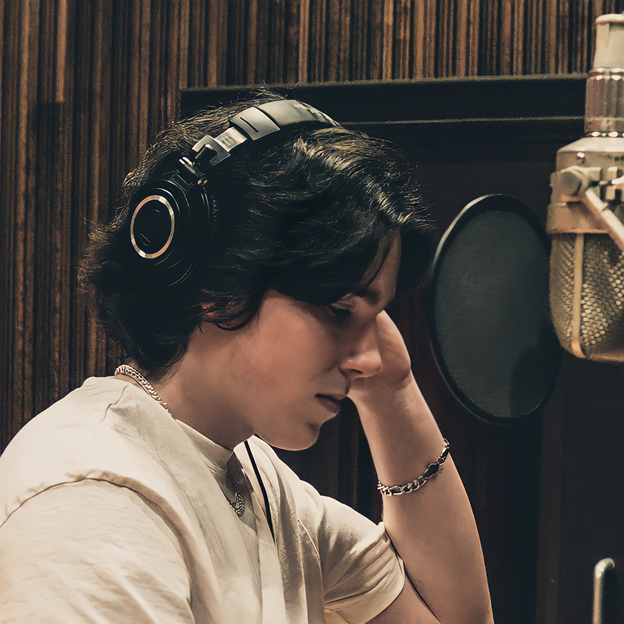 Shannon (Shannon Burchett)
The hard hitting lyrics on urban life by early rap performers like Tupac Shakur and Dr. Dre helped propel rap music to the prominence it has today. Today's hip hop has an energy, and sometimes anger, that can be entrancing and commands a wide following especially among teens and young adults. The upbeat themes of song's like those from Shannon, performed with intense emotion, are also something that teenage audiences want to hear since they have unique struggles of their own.
The message to his teen fans, and all the rest of us, in his English and Spanish language song, Tócame, "There's no one like you… incredible you" is inspiring to his fans. And it's part of his new wave genre of inspirational love song's that has propelled his music to a global audience. It's something people want to hear in these difficult times. Here's hoping that in these crazy days everything will be Alright.